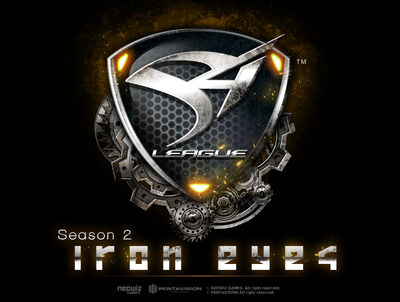 Iron Eyes is the second season of S4 League. It was released on August 3, 2011 in Europe version, October 22, 2012 in Thailand version, December 19, 2012 in Japan version and April 23, 2013 in Indonesia version.. Any content released during this season has a theme of mechanical parts, steel (whether rusting or non-rusting), and gears.
Contents released
Edit
New game mode
Edit
Ad blocker interference detected!
Wikia is a free-to-use site that makes money from advertising. We have a modified experience for viewers using ad blockers

Wikia is not accessible if you've made further modifications. Remove the custom ad blocker rule(s) and the page will load as expected.